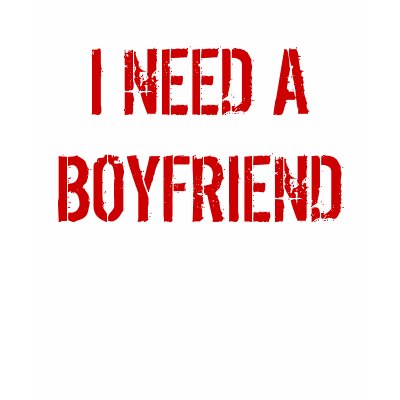 I wish more young girls understood the virtue of being single.
It's like they think that being single means they have less value. Or that they are missing out on something.
They are the girls who get a boyfriend, fall
"in love"
really fast, and give too much of themselves long before they are really ready.
I was one of those girls, you know? I always had to have a boyfriend and I always got serious really fast. One of my best friends always told me,
You can't go a month without having a boyfriend!
I enjoyed knowing that someone was interested in me. That's where I found my self esteem and confidence.
How sad! Really.
I wish that I would've enjoyed more time with my girlfriends or doing something productive with school activities. I wish I could have enjoyed just being friends with guys, rather than always going to the next level because I wanted to feel needed. I wish I didn't need all of that to define me.
I realize now that I was just looking for what I have now with Josh. I just didn't understand how to get it. I figured that if I tried on as many guys as possible, I'd find one that fit. For a while, I had a lot of fun with all of that and it felt good! However, there were poor decisions that I made that I can't ever erase or take back. These decisions have consequences and ultimately they have left scars.
The Bible says to guard your heart and I now believe that to the truest sense.
It also says to wait upon the Lord and I believe that applies to dating/marriage as well. We all want someone to be with and to share our lives with us. It is in our nature. However, God has someone for us.
I was in a Bible study at WKU and the girls were talking about this very thing. They made an interesting point:
If you aren't keeping your heart for the man God has for you to marry, you're dating another woman's husband.
You know what I mean? Why would you want to waste time with someone who isn't even right for you?
God knows the desires of our heart. The Bible tells us that. God knows exactly what we need and what we were made for. He is perfect in matchmaking.
I know the wait is tough. It has to be in a world where we watch movies about finding the great love of our lives. We want to have that wonderful and beautiful love that everyone else seems to have. You may think,
Why can't I have that?
But that isn't a good enough reason to settle. Nothing will be more wonderful than finding the one you are truly meant to be with.
Just wait. Trust the Lord. Have faith. It gets better.
"Let patience have her perfect work, that ye may be perfect and entire wanting nothing." - James 1:4
I have a great passion for purity in young girls. I believe it is my job as a Christian mother for my daughter to learn about the kind of woman God wants her to be. I want her to grow into a young woman after God's heart. I don't want my sweet Constance to make the mistakes that I did. She is a girl, she has needs, and she lives in a world where these kinds of things are extremely common. She is capable of falling just as hard as I did, if not worse. & She is a sinner. It is my job to instill the virtue of purity in her.
So, if you know a young girl who is in that place ... dying to get a boyfriend and pressured by all of her friends that already have one, let her know it's okay for her to be single. Let her know God has got a good one for her. :)
Another good post to read in relation to this is Why Wait?.